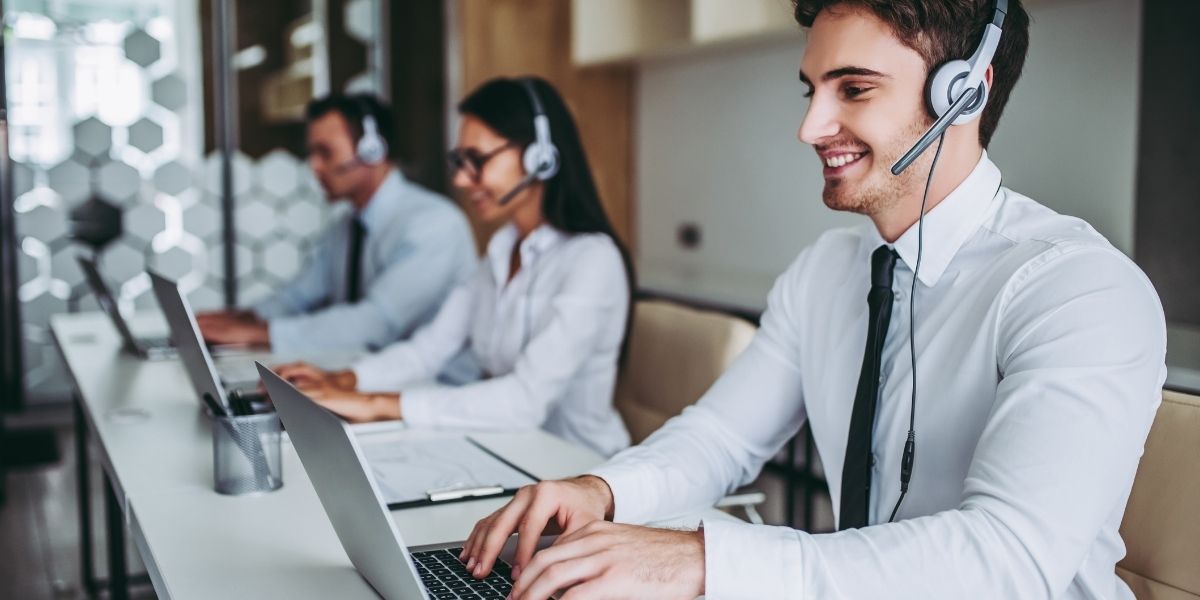 Small business owners often juggle many jobs at once when it comes to running their company. The problem many run into is managing the balance between the big-picture & the day-to-day operations of the business. This is exactly why many small businesses have come to rely on the round-the-clock assistance of a professional answering service. Read on how an answering service can help your business manage your time & resources more strategically.
Business Happens Around The Clock
These days, the idea of "business hours" is a relic of a bygone era. Regardless of the type of business, customers have come to expect near-24 hour access to the companies they interact with.
The problem that many of these companies face is the sheer staggering number of competitors out there that are ready and willing to snatch up your potential missed leads at any given moment. If a potential customer can't connect with your business quickly and easily, they most likely move on to one of your competitors.
To put it another way, try taking the average number of hang-up calls you get to your voicemail each week. Next, multiply that by your average dollar sale amount. This number should give you a pretty good idea of how much potential revenue you are handing to your competitors on a weekly basis.
Professional answering services aim to bridge this gap by providing businesses with the potential to be there for their customers 24 hours a day, 7 days a week.
What Is A Professional Answering Service?
The primary role of an answering service is to help you manage your business communications while never missing a beat. We hire in-house receptionists who specialize in building customer relationships for a wide variety of businesses and professions.
Rather than merely answering the phone, professional answering services are there to field your calls in a carefully tailored way to reflect your company's image. First impressions, after all, are just as important as being there for your customers.
From there, they will delegate the necessary next steps accordingly and make sure you have everything you need to take the reins seamlessly. Your customers won't even notice a thing.
5 Reasons Why A Professional Answering Service Is Right For Your Small Business
While ensuring that your existing & potential customers are being heard and that the necessary follow-up action is being taken helps drastically increase your potential to close the deal, this is far from the only benefit of using a professional answering service.
Let's take a deeper look at how a professional answering service can help take your business to the next level.
1. Around The Clock Support Access For Your Customers
Though it has already been mentioned above, remaining accessible to your customers and clients is absolutely crucial. Not only does it improve your overall reputation as a business, it improves your customer's confidence in your services and professionalism.
The simple truth is, every incoming phone call is an opportunity. In a world that runs 24/7, you must give yourself the best odds at converting those opportunities however you can. By being there exactly when they need you, you greatly increase these odds.
2. A Professional Answering Service Will Save You Money
When you get down to it, staffing your own receptionist to field calls is a limited proposition at best. This severely limits your window of availability. It is also much more expensive than hiring an answering service.
We offer competitive rates that are available at different levels, depending on your specific needs. The reality is that with an answering service, you are paying for precisely what you need without having to worry about all the other expenses of hiring an employee.
3. You Will Capture More New Leads
More than 60% of users that find you from a mobile device call when they are ready to purchase. Globally, more than 68% of website visits happen from a mobile device.
These numbers clearly show that consumers these days are well connected, informed, and generally ready to invest. By identifying and prioritizing these leads the moment they become available, you significantly increase your chances of conversion.
4. Customers Appreciate That "Human Touch"
Modern consumers are pretty savvy at navigating the world of customer service. Many will not stick around for a lengthy or messy automated message. Similarly, noo one likes to feel like they are being deceived either.
Our receptionists keep this idea at the front and center of all of their interactions with your leads & customers. We strive to provide a seamless experience from the moment we pick up the phone until we hand it over to you.
When people leave an interaction feeling satisfied and happy, they are much more likely to come back and recommend you to the people they know.
5. You Will Have More Time To Focus On Your Business
One of the most common reasons our clients come to us is because they feel spread too thin. They are spending so much time maintaining the customer interaction that they don't have enough time to focus on the actual service they are providing.
It can be tricky to find the balance between growing your business and maintaining it simultaneously. While we'd all like to be able to "do it all," there's something to be said for the peace of mind that comes from knowing you have a trained and experienced team keeping things running smoothly while you grow your business.
If you'd like to learn more about how a professional answering service like Answer.Io can help strategically grow your business, you can email us here or request a free trial today!